Lipa fees na mpesa
Mpesa Fee Payment Procedures
You can now deposit your fee to our Mount Kenya University account through Guaranty Trust Bank (GT Bank) using your Mpesa.
There are only two procedures: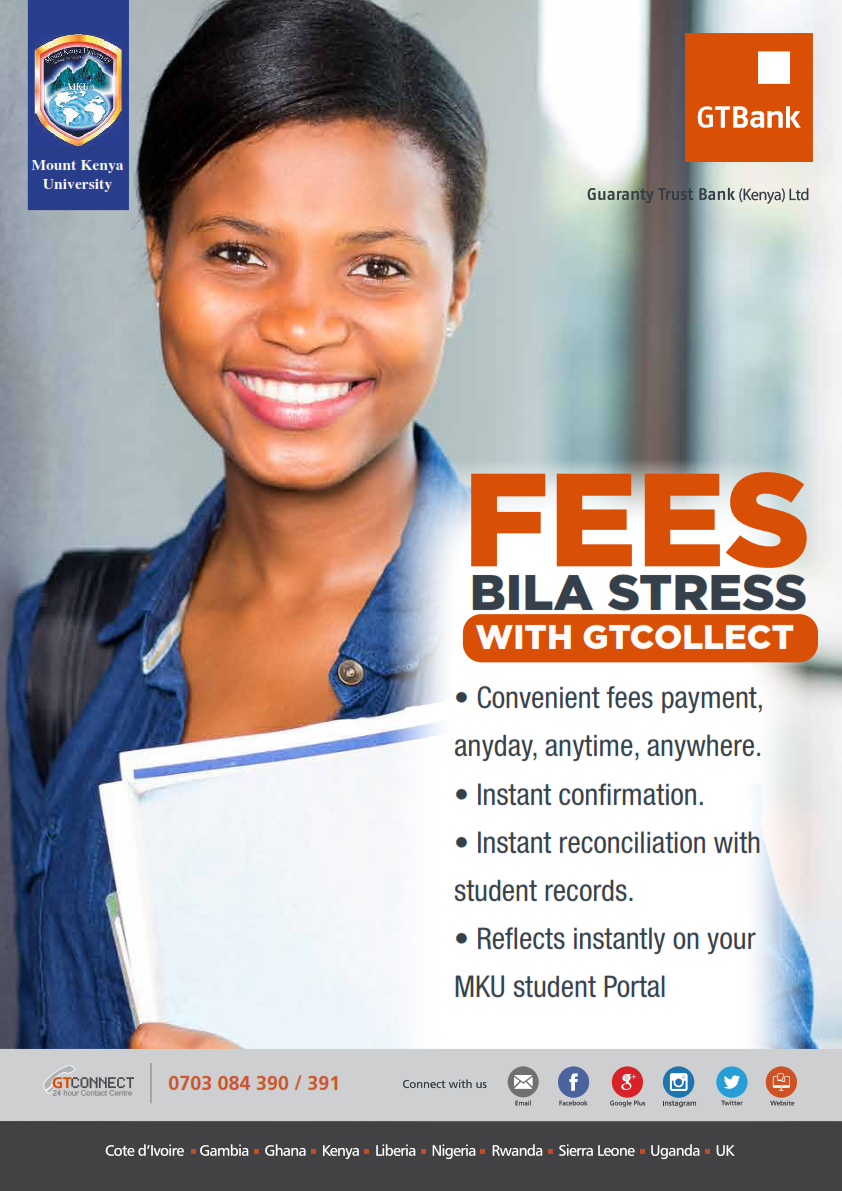 Procedure 1
1. Go to M-PESA menu on your phone and select Lipa na M-PESA, Pay Bill option.
3. Enter the account code (your admission number).
4. Enter the amount to pay, then M-PESA PIN and press Send.
5. You will receive a confirmation SMS with a unique code
2. i. For Existing students, enter your admission number and click validate
ii. For new students, enter your reference number and click Validate
iii. For new applicants, Enter ID NO.or Passport number
3. Enter your unique M-Pesa code.
4. Select reason for payment e.g. Admission, Tuition.
5. Enter phone number and/or email address of student/parent/Guardian to receive payment confirmation.
6. Click submit to automatically update your fees account
7. Confirm your payment by checking your statement through the student portal